We recently won a contest from Volvo Sailing and the prize was a Volvo car with full fuel tank for a weekend. Obviously this called for an adventure and not just any adventure, something magical, something not very near, something for the whole family. We decided to drive to Elan Valley which is 70 square miles of lakes, valleys, country sides, wild life and natural beauty.
When the car arrived Friday morning, we were thrilled. It was a Volvo XC60 compact SUV and it was perfect for a family trip. Arshan's buggy (Maxi-Cosi Elea Pushchair) which is actually quite big even folded, fit perfectly along with the suitcase in the trunk. The car was spacious, handled great, came with dual climate control, satnav, DAB radio, voice command and what not! We drove 550 miles for this trip and absolutely loved this car.
Elan valley located in Rhayader, Wales is about 220 miles from our home. Since it's about a 6 hour drive, we decided to stop at Croom House in Worcester. As a National Trust property Croom House provides plenty of green space and fauna. We were not particularly impressed with the house but loved the country side. The wooden bridge is particularly impressive. Arshan loved the swans and chased them as always!
We continued to Elan Valley and reached there in the evening. You can stay in one of the very popular cottages inside the valley or in the nearest small town Rhayader. The best place to start exploring Elan Valley is from the visitor centre just below the Caban Coch dam. You will be greeted with a spectacular view of the dam. The view of water rushing down from this wide dam is truly remarkable. There are a total of six dams in Elan Valley. You can collect a map of their location from the visitor centre. Access to the valley and visitor centre is free, you only pay a £2 parking charge for the whole day. There are walking routes, cycling routes (suitable for pushchairs also), routes for horse riders and of course driving routes around the valley. Given that the valley is so beautiful, I am frankly surprised that there in no entrance fee. There also a gift shop and a cafe in the visitor centre. You can even rent cycles from the visitor centre. If you have small children with you, there is a playground just outside with amazing view. Obviously Arshan could not resist playing there.
While there, walk to the bridge overlooking the dam. It's quite a view and great for photos! There is a path to the right that leads up to the top of the dam. I suggest not taking it as you can simply drive there.
The second stop is the parking on top of Caban Coch Dam. You get a complete view of the dam and the surrounding lush landscape from here.
Make your way to each of the dam by following the map. All of the dams are different and all of them are worth visiting. It is amazing that the dams and reservoirs were built more than a hundred years back! You have to admire the civil engineering and architectural feat of these fascinating structures. Along the way you will find several streams. So do drive slowly enjoying the view and stop whenever you want to. We loved the part where it looks like a grove. Surprisingly it snowed the night before and we found some snow atop one of the valleys.
Elan Valley Estate is also the only publicly accessible private park in the world to get Dark Sky Park status which means the estate is protected against light pollution i.e. great for night photography.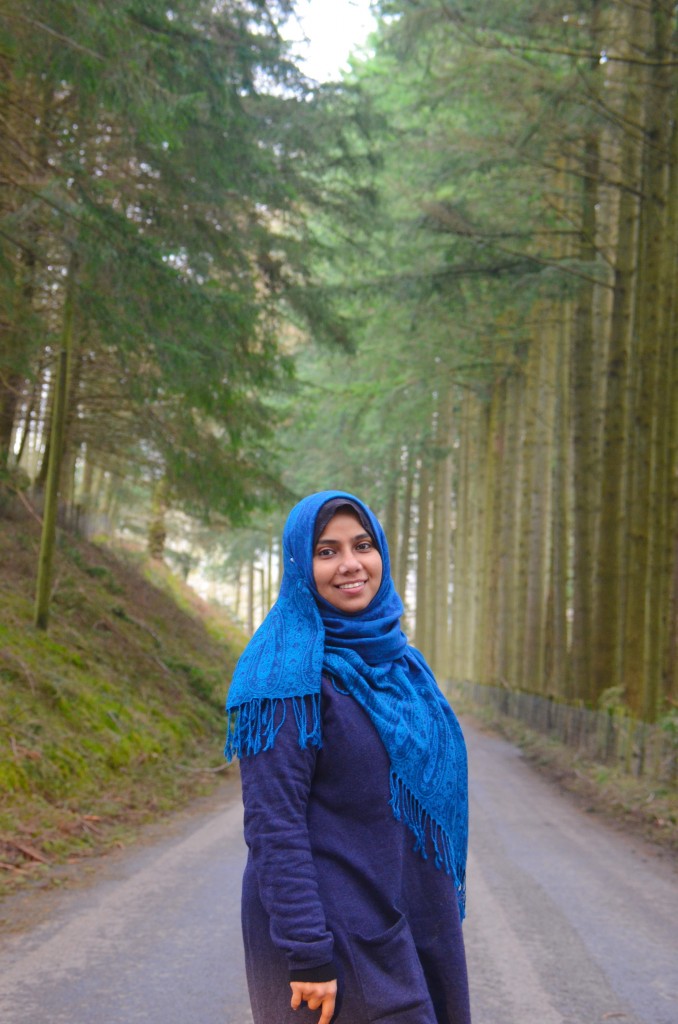 As per our adventurous tradition, we collected two magnets from this trip.
This post is dedicated to Volvo who makes excellent cars and to Elan Valley for providing access to the amazing picturesque valley for virtually free.