Ah, Disneyland, a dream place for so many. Who doesn't want to go to Disneyland? I know I did and still do. Turns out WanderMum Teea wanted to go more than me. So I arranged for a surprise trip to Disneyland. As far as she was concerned, we were going to Paris just for the weekend and we would explore the Louvre museum. I wish I could have taken a photo of the moment she finally found out we were going to Disneyland at the very entrance of the park. But suffice to say, she was smiling from ear to ear. Ultimately the surprise was well worth the effort and we had an amazing time in Disnelyland Paris. And yes, Arshan was excited too but is too young to know it.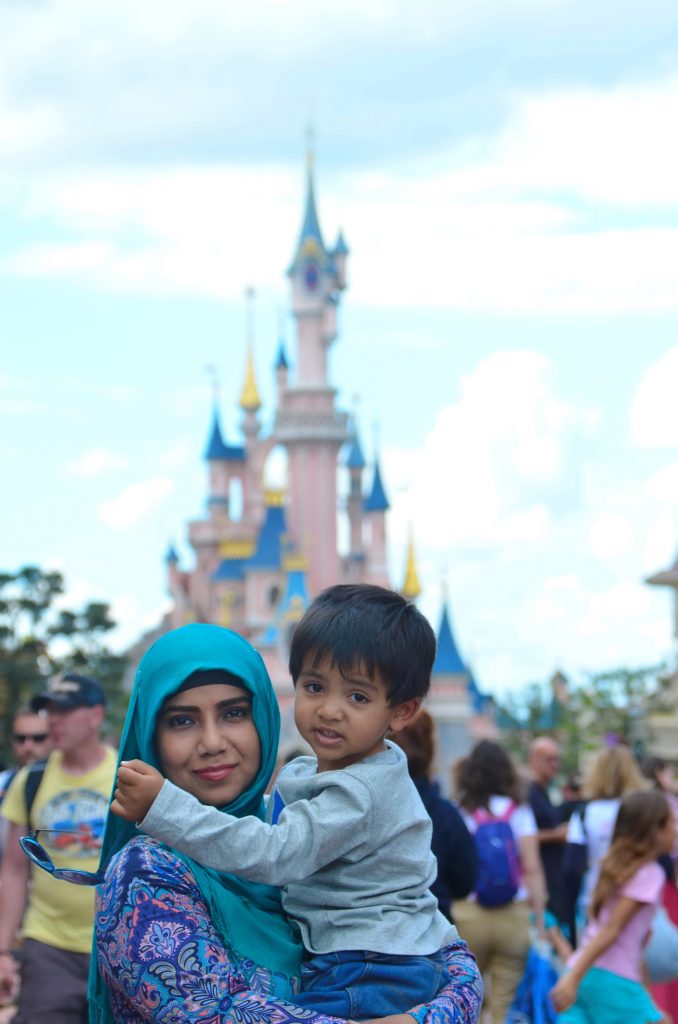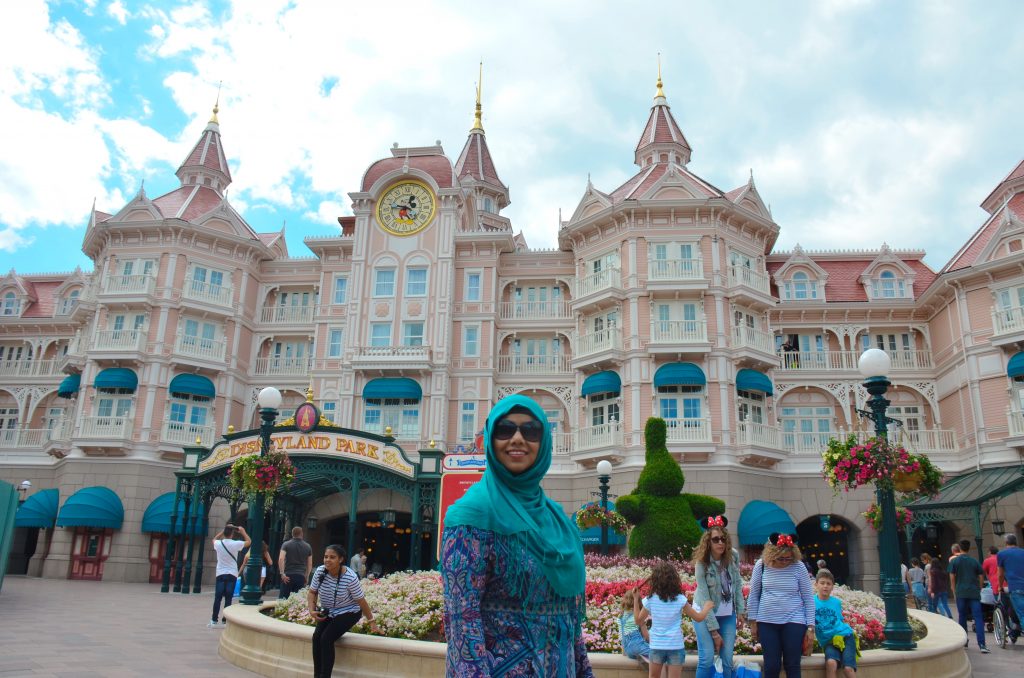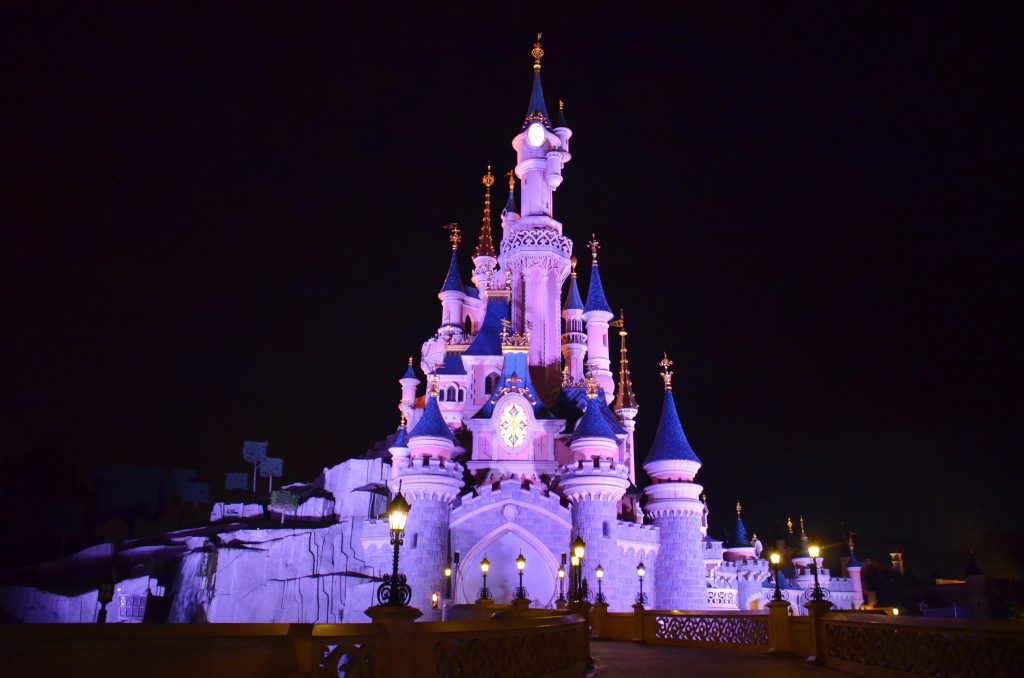 Planning a trip to Disneyland Paris requires significant effort if you want to maximize your time and enjoyment. Luckily there is plenty of information available online. Disneyland Paris website and DLP Guide are the best source of information. Even after going through most of the pages in those sites, I still had questions and I will try to address them here in WanderParents.
Booking your trip
There are many sites you can use to book your visit to Disneyland Paris but obviously it makes sense to book with them directly. Before booking make sure you check the offer page first. I booked my June trip in January and got the offer "40% off park tickets". I paid £451 for two nights in Disney's Davy Crockett Ranch which included 3 day both park tickets and no breakfast. Considering the fact that 3 day tickets cost £264 alone if bought individually, I practically paid only £187 for my two nights Disney accommodation which is fantastic.
The Parks
Disneyland Paris is huge. The park is actually two parks: Disneyland Park and Walt Disney Studios Park. Disneyland Park furthermore is divided into 5 zones: Main Street, U.S.A., Frontierland, Adventureland, Fantasyland and Discoveryland. Each zone is created to match a particular theme. For example you will find the Sleeping Beauty castle in Fantasyland and you will find rides like "Buzz Lightyear" in Discoveryland. It is worth exploring the different rides available at each zone and their height requirements beforehand. There is no point queuing for a ride only to find out 30 minutes later that your little one does not meet the height requirements. I suggest that you familiarize yourself with the parks using the map before going there. Disneyland Paris is open 10AM-11PM and Walt Disney Studios 10AM-10PM. Opening times can vary and can be found here.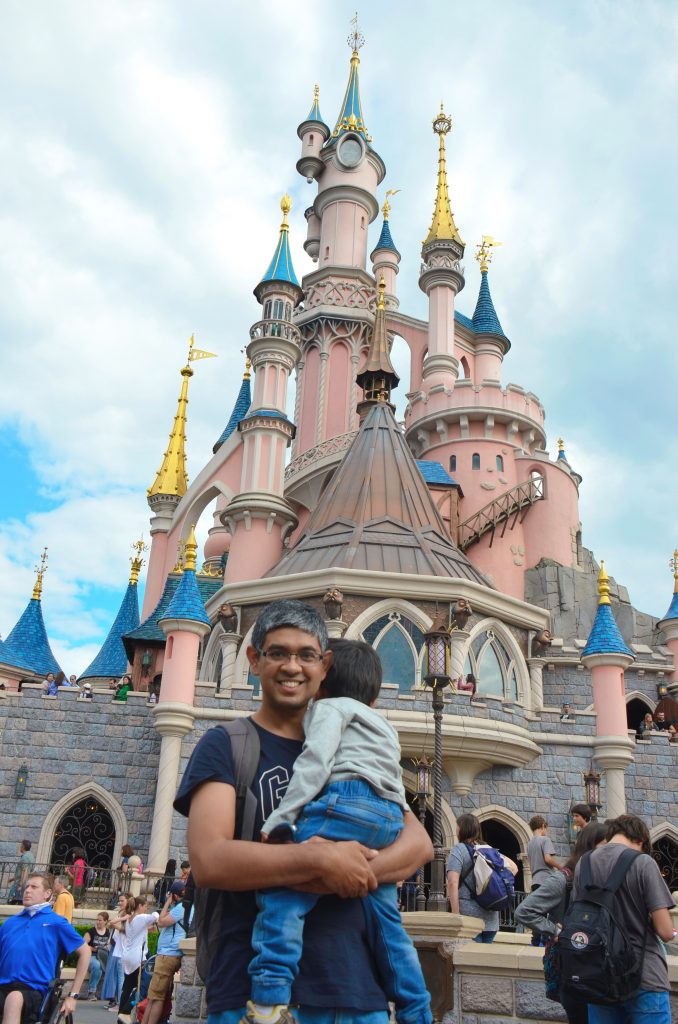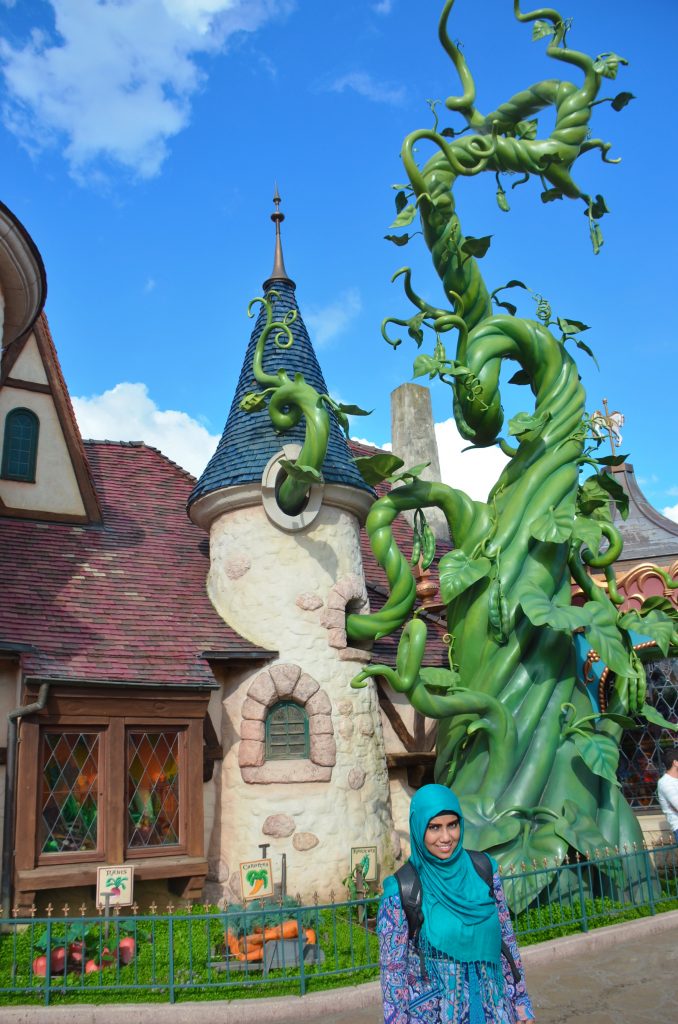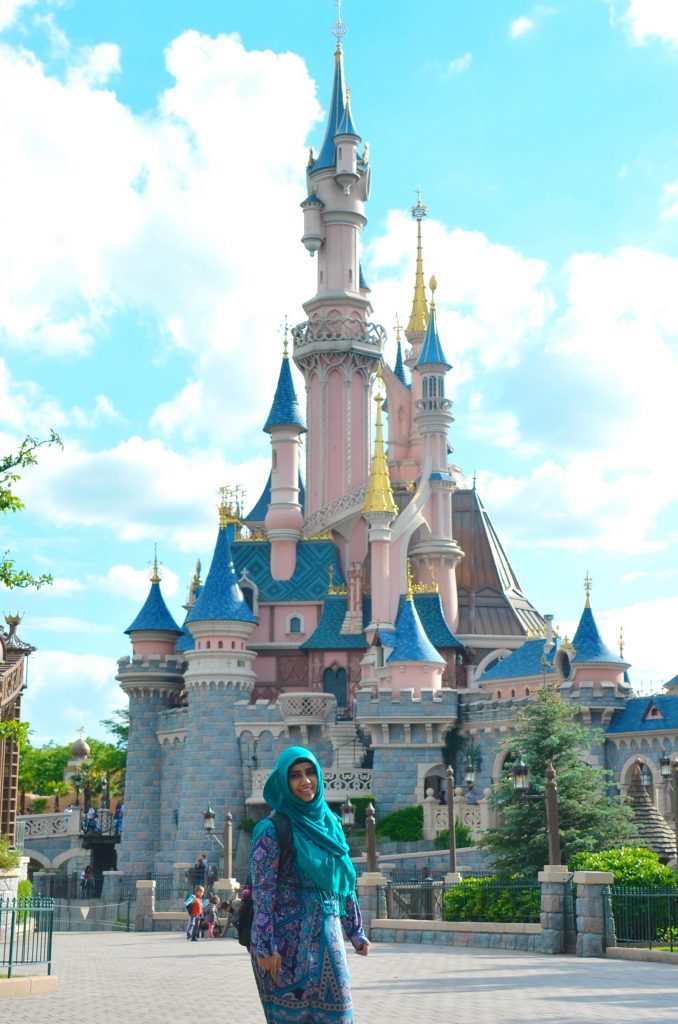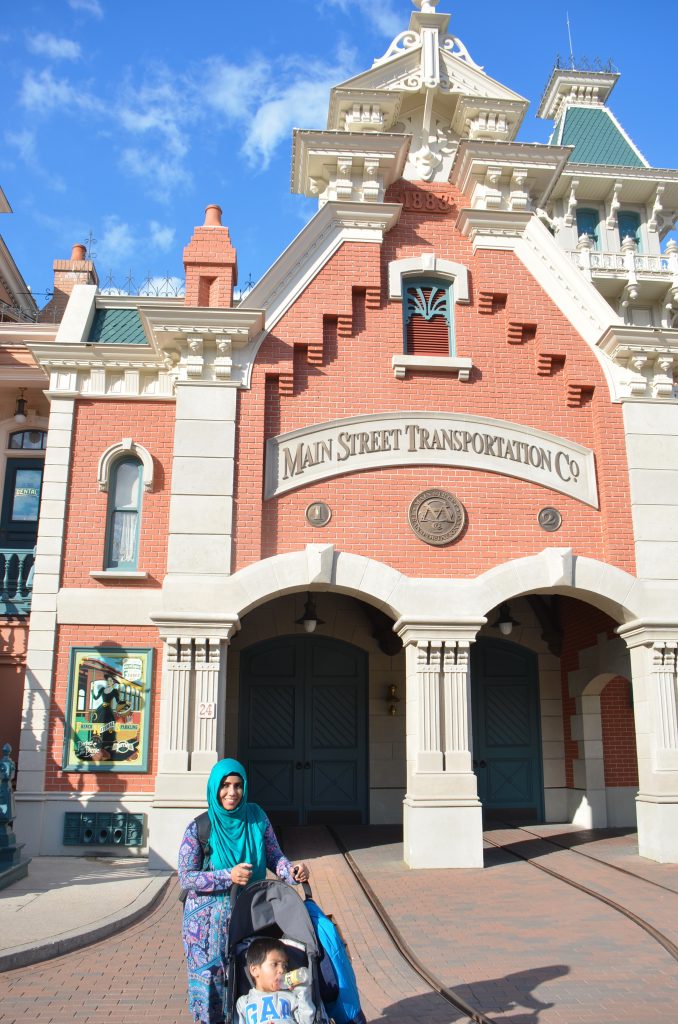 Getting there/Entrance/parking
Disneyland Paris is 30 minutes away from Charles De Gaul airport. If you are driving, then you enter the park via the parking area to the north of the park and make your way south by foot to the entrance (crossing the train station to the right and Disney Village to the left). Parking is €20 for a car (free if you are staying at any Disney hotel). If your mode of transport is train then you will arrive at the "Marne-la-Vallée – Chessy" station which is much closer to the park than the parking area. Eurostar runs direct service from London St Pancras to Marne-la-Vallée/Chessy every morning so you can be in Disneyland resort from London in just 2 hours 48 minutes!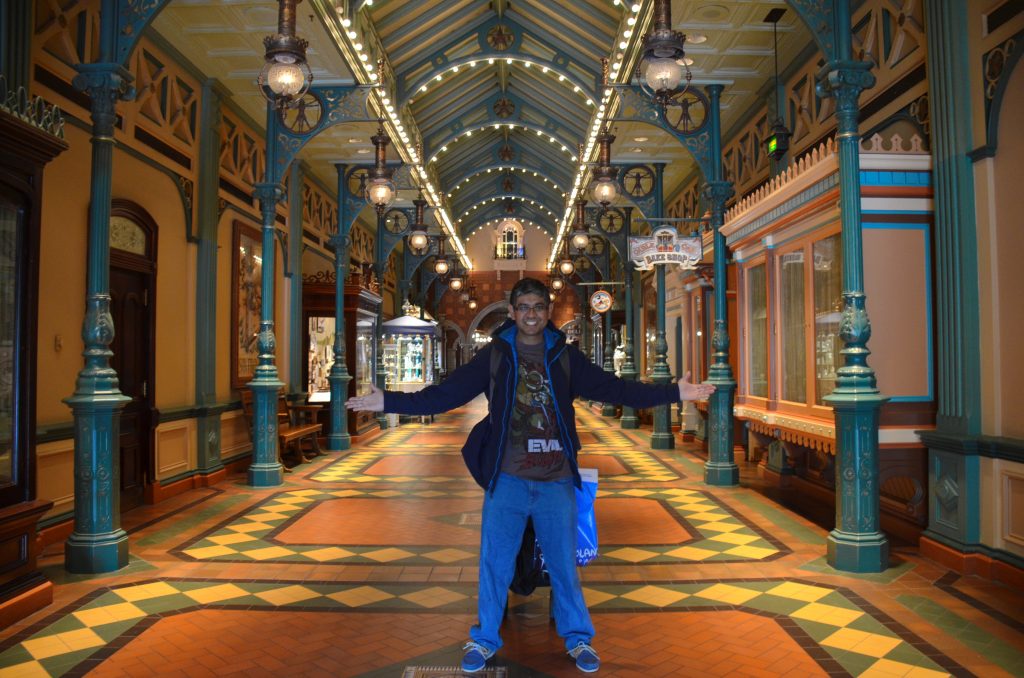 Rides
Disneyland Paris is so huge that it is simply not possible to ride all the rides (unless you are staying there a week or more!). So it helps to plan ahead and explore all the rides beforehand according to your or your child's interest. There is always renovation work going on at the park so find out which rides are closed on the day. You also have to take into account the queue times. The major rides like the "Big Thunder Mountain" and "Ratatouille: The Adventure" can easily have queue times up to 80 minutes. It is best to aim for them early in the morning when the park opens. If you are staying at a Disney hotel, you also get "Magic Hour". What is magic hour? Disneyland Park opens at 10AM to all guests. But residents of Disneyland hotels can get access to the whole park(s) from 8AM, 2 hours early than anyone else. The queues are small, so this is the best time to target the major rides and you can tick off 2-3 of the major rides easily before even the park has opened. I can understand how this can be tempting and useful. However with a 2.10 year old, I simply could not manage to get up and be there by 8AM. Even if you don't manage to utilize the "Magic Hours", you can make the most of the day with better time management. The handy app "Disneyland Paris App" shows the park maps and the queue times of each ride which I found essential to make the most of the day. We would queue up for rides with small queues and only queue for the major rides when the queue was below a acceptable threshold to us. It is also easy to find particular rides with the app and so I highly recommend it. Keep in mind that you will need mobile data enabled in your phone to use the app. Many operators in the UK don't exactly provide cost effective Internet while roaming. I always take a Three or Tesco mobile PAYG SIM card while travelling abroad as they provide reasonable Internet usage in the EU while not charging extra.
Another thing worth investigating is Fast Track tickets which can save you a lot of time in the major rides. Again if you are staying at a Disney hotel, you can get free fast track tickets for selected rides. Just beside the ride entrance you will see green fast track ticket machines. Just scan your Disneyland entry tickets and they will vend you fast track tickets for free. These tickets are timed tickets of 30 minutes. For example, say you scan your Disneyland entry tickets at 10AM at the fast track machine. It will give you fast track tickets with a time of say 11AM-11:30AM. Within those 30 minutes, you can return anytime to the ride and use fast track entry. You can get fast track tickets as many times as you want but you can only get one fast track ticket at a time. So for the above example, you won't be able to get another fast track ticket for any ride until 11AM. Another thing to remember (which I have not seen mentioned anywhere) is that fast track tickets do run out so get them early!!! I found out that there was no fast track tickets left for "Ratatouille: The Adventure" even at 3PM while "Buzz Lightyear Laser Blast" was vending fast track tickets as late as 8PM. You can get a list of rides where fast track is available here.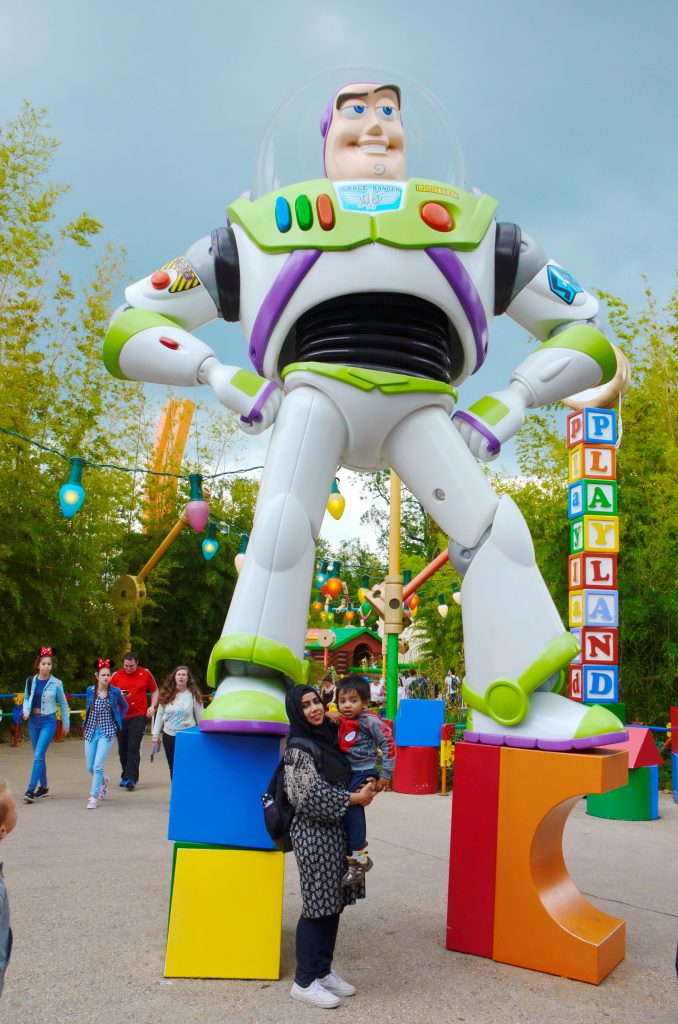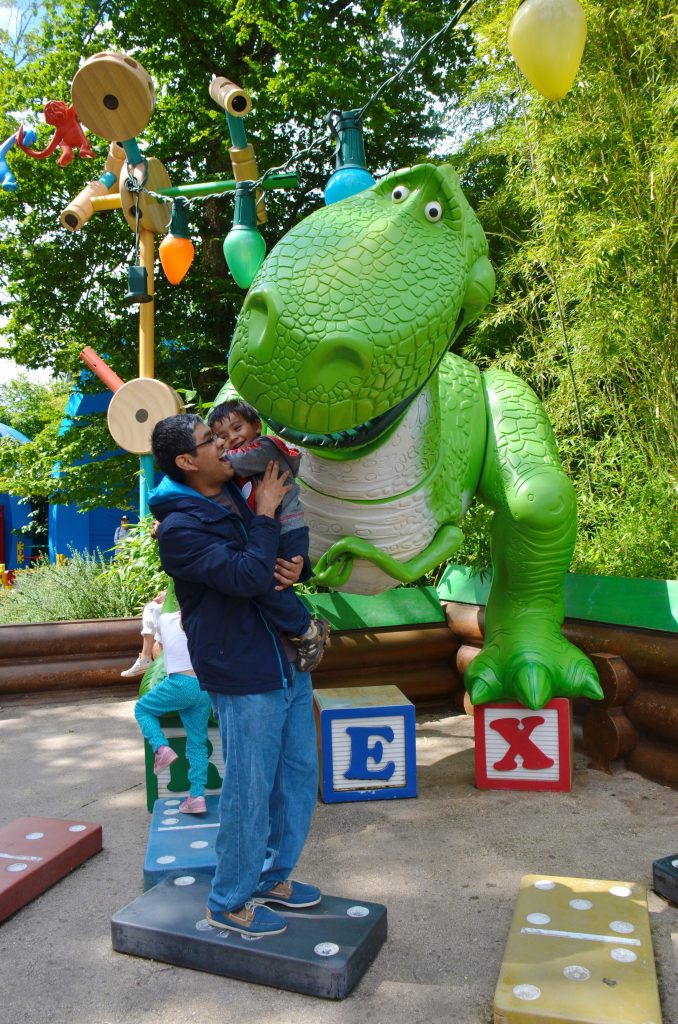 Parades and Photos
The parades are the star of Disneyland Paris, your chance to see all the Disney characters in one place with excellent music. The main parade starts at 5:30PM. Spots along the parade start filling up as early as 4:30PM. The parade goes through the roundabout in front of the Sleeping beauty castle to the main street which is a long way so you will get a decent view of the parade from anywhere really. But if you want to take great photos with other people not blocking your view then take a spot early on the outer curve of the circle in front of the Sleeping beauty castle. This way, you will see the parade coming on to you with other people no able to block your view or photo opportunity. Bonus points if you can get a spot in the blue marked location as your photos will get both the parade and the castle in background.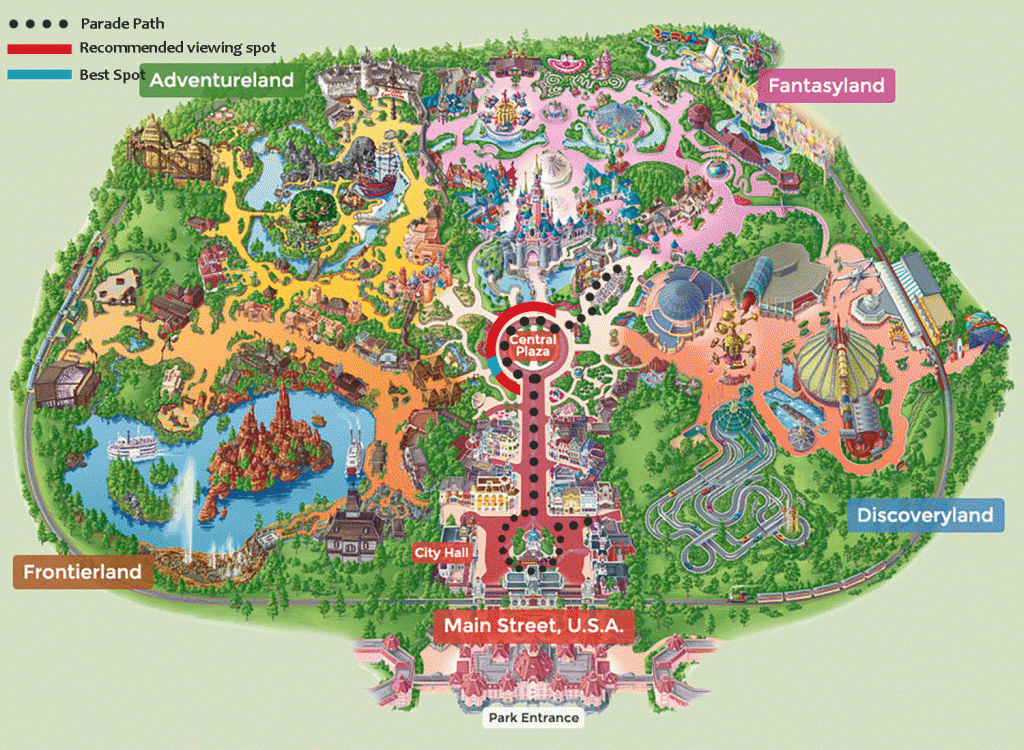 Apart from the main parade there are other smaller parades (currently Frozen parade) throughout the day. You can find the times of the parades in the Disney program leaflet here.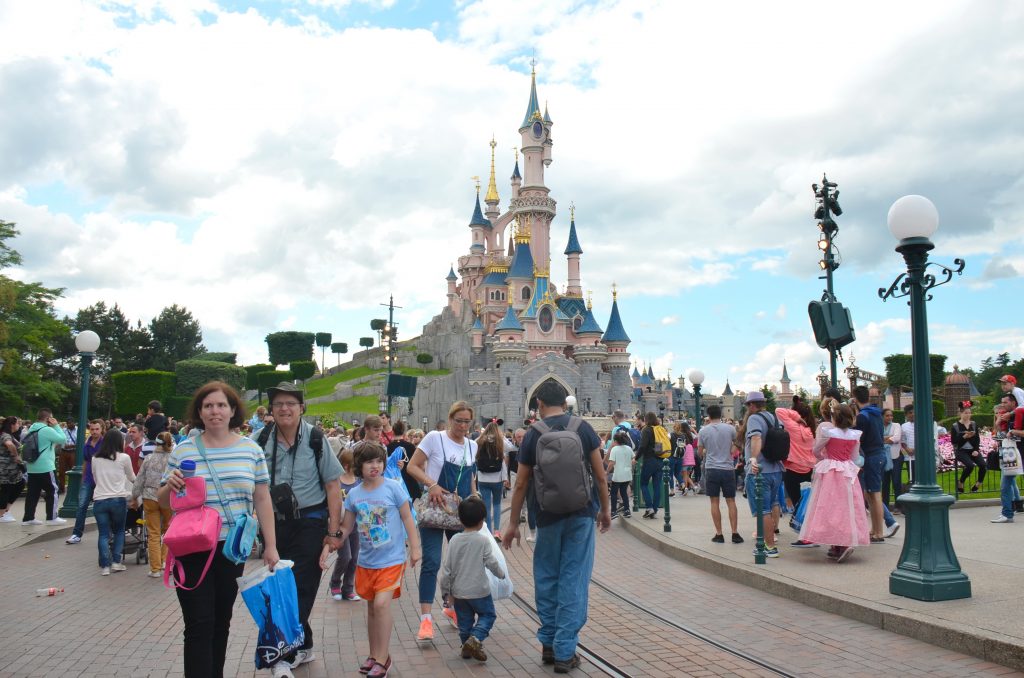 Apart from the parade, another spectacle not to miss is "Disney Dreams". Every night at closing time 11PM, the Sleeping Beauty castle is lit up with lights, sounds and fireworks and the result is pure magic! Arshan was enchanted the entire duration of the show. The best place to witness this spectacle is head on. The staff rope off the entrance to the sleeping beauty castle from around 10PM. The best place to watch the show is as near as possible to this rope (tip of the yellow arrow).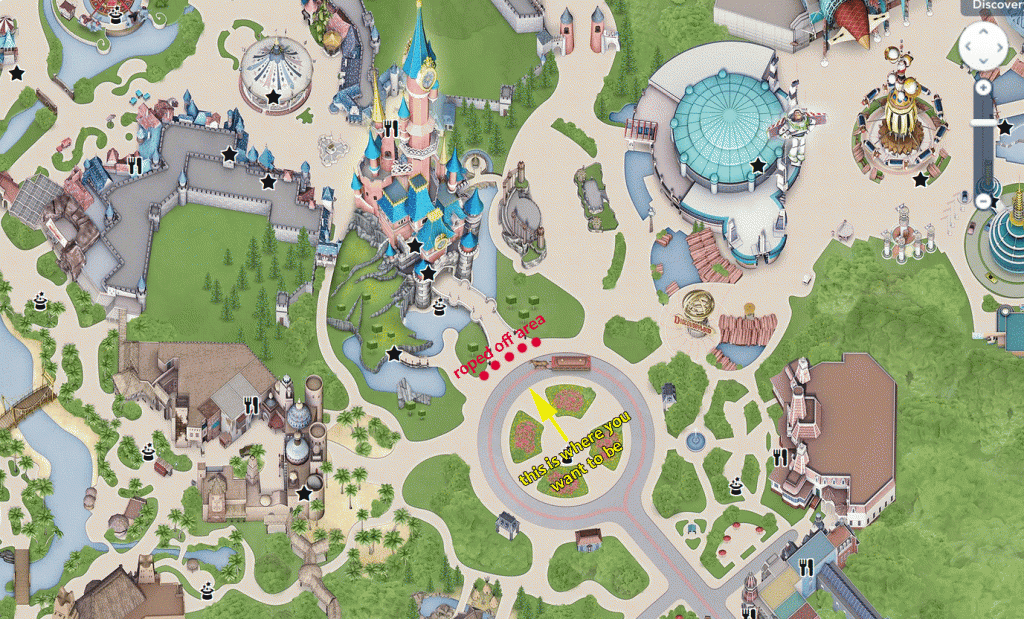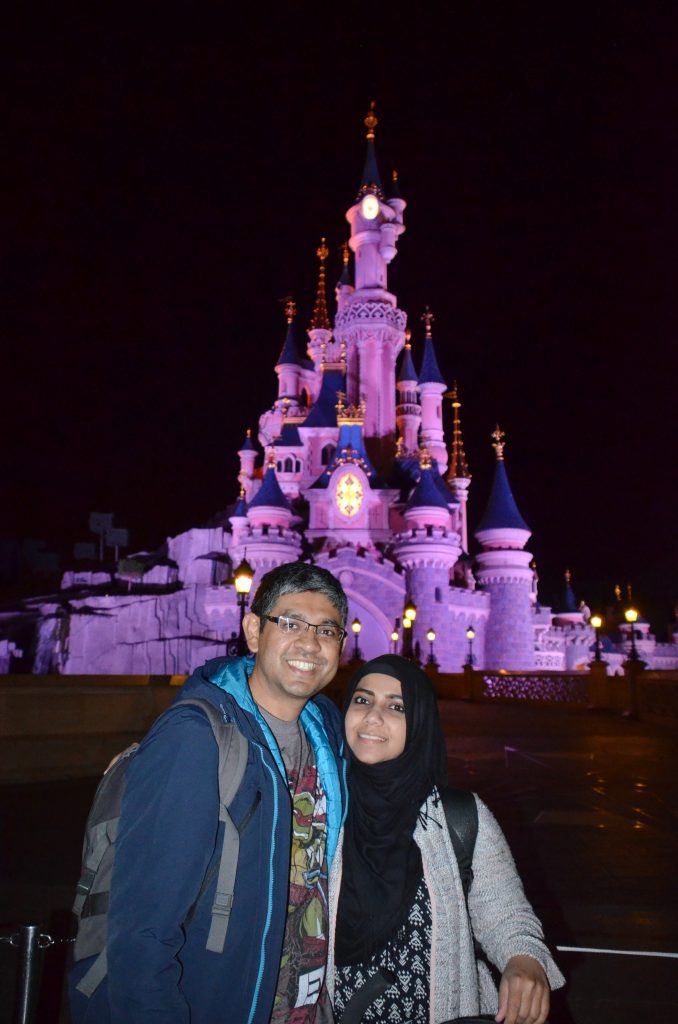 Accommodation
Disneyland is big, very big, huge actually. One day is simply not enough so obviously it makes sense to stay nearby if you plan to visit multiple days. I highly recommend that you stay at a Disneyland Paris hotel because:
You will stay near the park with little time wasted travelling to and from your accommodation
Disney hotel stay includes park entry tickets. Plus you get additional day park access. So if you stay two night you get THREE day park tickets.
Also includes free parking at the park (normally €20/day)
A variety of hotels available to suit your budget
After checking in you will be handed an envelope containing park tickets, Disneyland Paris card and your meal vouchers if you ordered a meal plan. The Disneyland Paris card gets you free parking in Disneyland Paris park and the hotels.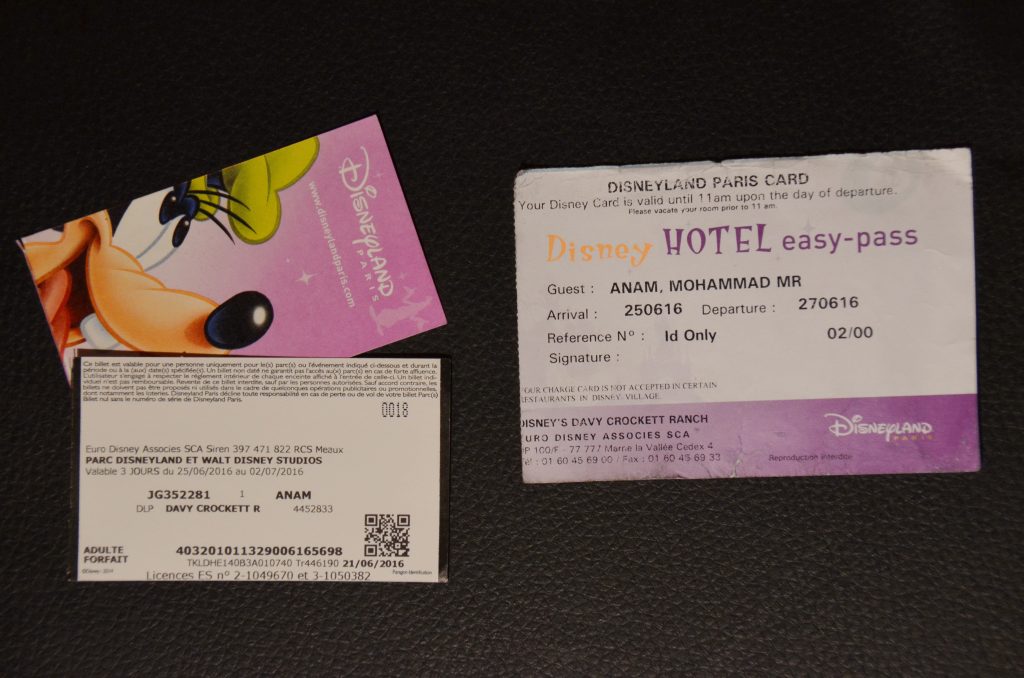 Dining
Disneyland Paris offers plenty of options to dine. Most of the restaurants are  located in Disney Village. Disney Village is an area just outside the gates of both Disneyland and Walt Disney Studios. Restaurants and shops are clustered in this zone. Notably, the Café Mickey is located here. Obviously there are also several dining and snacks options inside the parks as well. There are several types of dining option in Disneyland:
Table service where you order your meal from the menu i.e. a la carte. This is considered superior to the buffet menu and costs more.
Buffet service where you have a wide variety of options and eat as much as you want. This is the most popular of all the options.
Counter Service/Quick Service: Dotted throughout the park, they are great for quick snacks.
Whatever your preference about meals are, you must must do one "character dining". There are only 3 restaurants that offer character dining: Café Mickey, Auberge de Cendrillon and Inventions. In character dining, you dine normally but different Disney characters roam around and stop by each table. They play with you/your child and pose for photo shots. Character dining is a premium service but I would say well worth the cost when you see the smile on your child's face! Keep in mind that these restaurants are heavily sought for so it will be very difficult to get access to them without prior booking. You can make reservations up to 2 months early by calling +33 1 60 30 40 50. Read more about Café Mickey in our next post!!!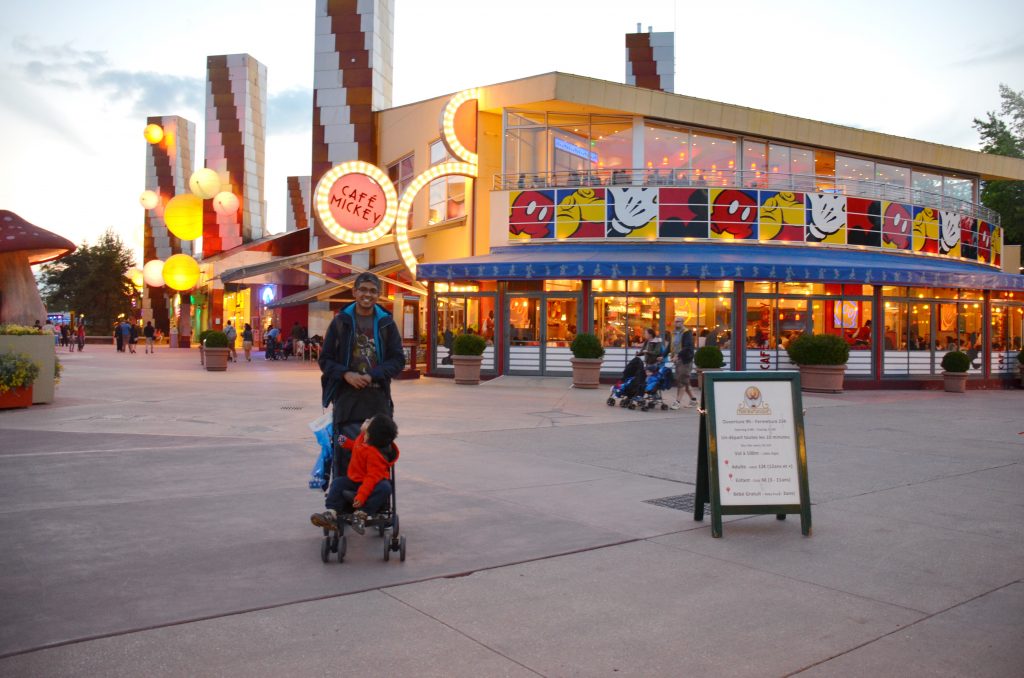 If you want to simplify dining, you can opt for a meal plan with your Disney booking. All Disney hotel accommodation includes breakfast except Disney's Davy Crockett Ranch which is included only if you opt for a meal plan. The current meal plans are half board and full board. In half board meal plan you get breakfast (which is already included with your hotel booking unless you are staying at Disney's Davy Crockett Ranch), lunch or dinner and teatime treat. Basically you get vouchers for these. So you will get 1 breakfast voucher, 1 meal voucher (2 for full board) each (per person per night) which can be used for either lunch or dinner and 1 pause gourmande/tea time treat voucher, The breakfast voucher gets you breakfast, the meal voucher gets you access to the buffet meal or set menu from the table service restaurants. You can also exchange your meal voucher for their cash price written on the voucher and just pay the difference if you don't like the set menu. Frankly I was a bit worried about the portion size as fancy table service restaurants always tend to serve fancy but small meals. I am happy to report that in the Disney restaurants that I dined in, even table service served more than adequate portion sizes. Actually, I was unable to finish my entire meal at Café Mickey. Finally, pause gourmande/tea time treat voucher gets you one magnum ice-cream or donut plus a drink. This service is only available 3PM-6PM.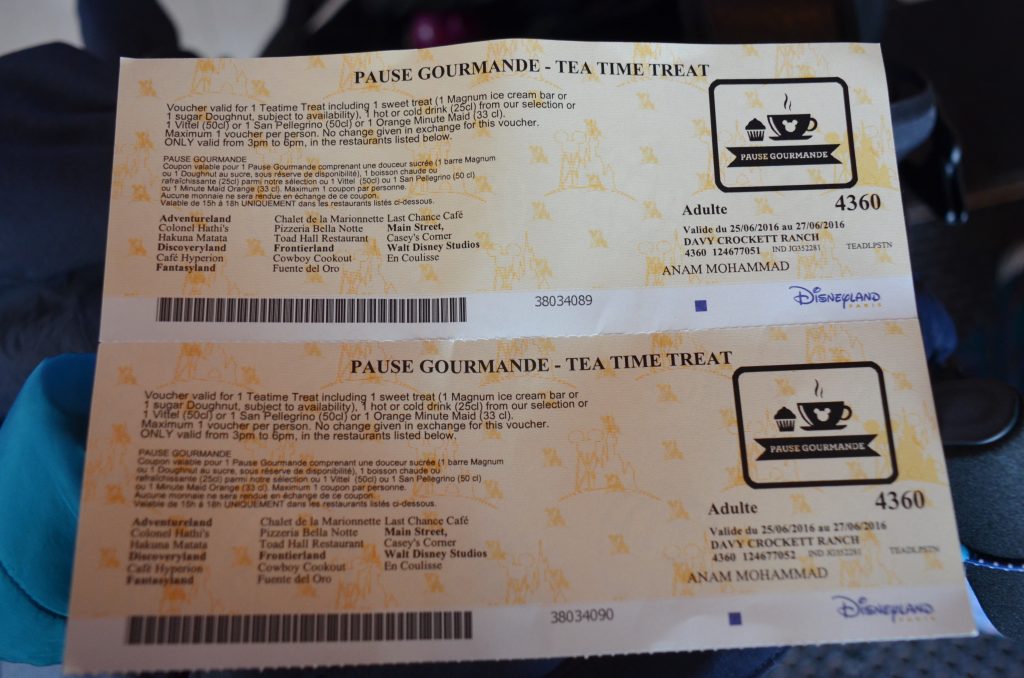 Furthermore the meal plans are categorized into four tiers: Hotel, Standard, Plus and Premium. Hotel is the cheapest option but you can only have dinner at your own hotel and nowhere else. Standard gives you a little more freedom as you can dine in any of the seven set of buffet restaurants. Plus is the most practical and affordable option in my opinion as it lets you dine practically anywhere (barring a very few) and even do a character dining at Café Mickey.  Café Mickey is the only character dining option available in Plus. The other character dining options of Disneyland are only available in the highest tier premium meal plan. A complete table of comparison of the meal plans is here.
My personal suggestion about dining is, have breakfast at your hotel and take any leftovers with you as lunch to the park. For example, our Davy Crockett Ranch breakfast consisted of croissants, baguette, juice, Nutella etc. We had the croissants with Nutella and butter for breakfast and we made sandwich with the baguette and canned tuna (which we bought separately) and carried them to the park as lunch. This worked out very well for us with the half board meal plan and we didn't have to spend any extra on food.
Merchandise
My original plan was that I will not buy any of the overpriced merchandise, I will not get myself in the usual tourist trap. Eventually I succumbed to temptation as I found some of the stuff were simply too good to not buy.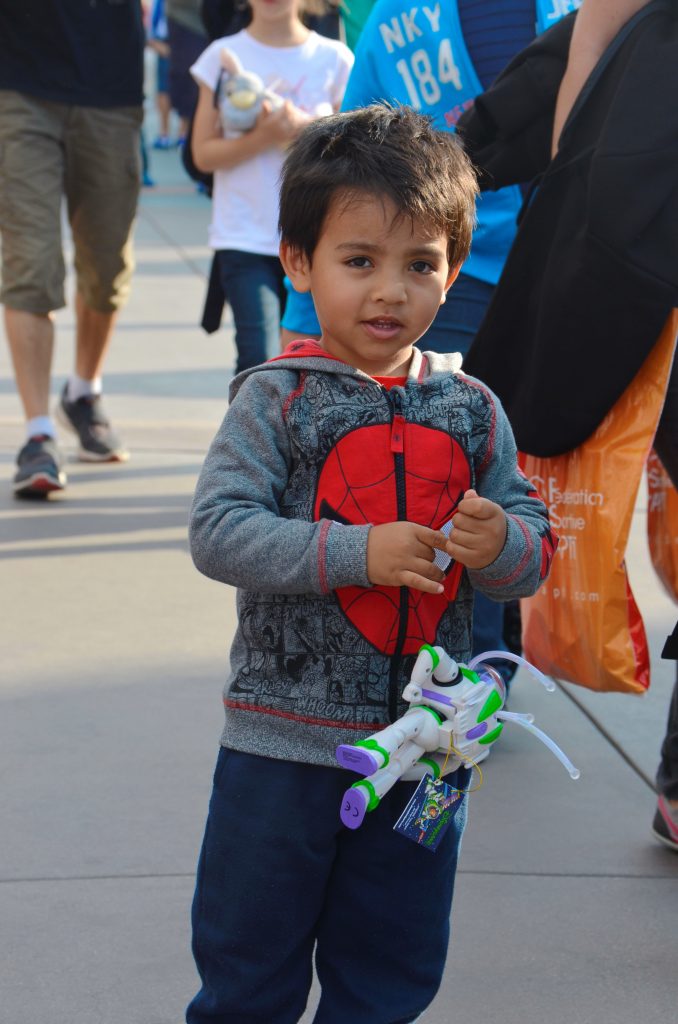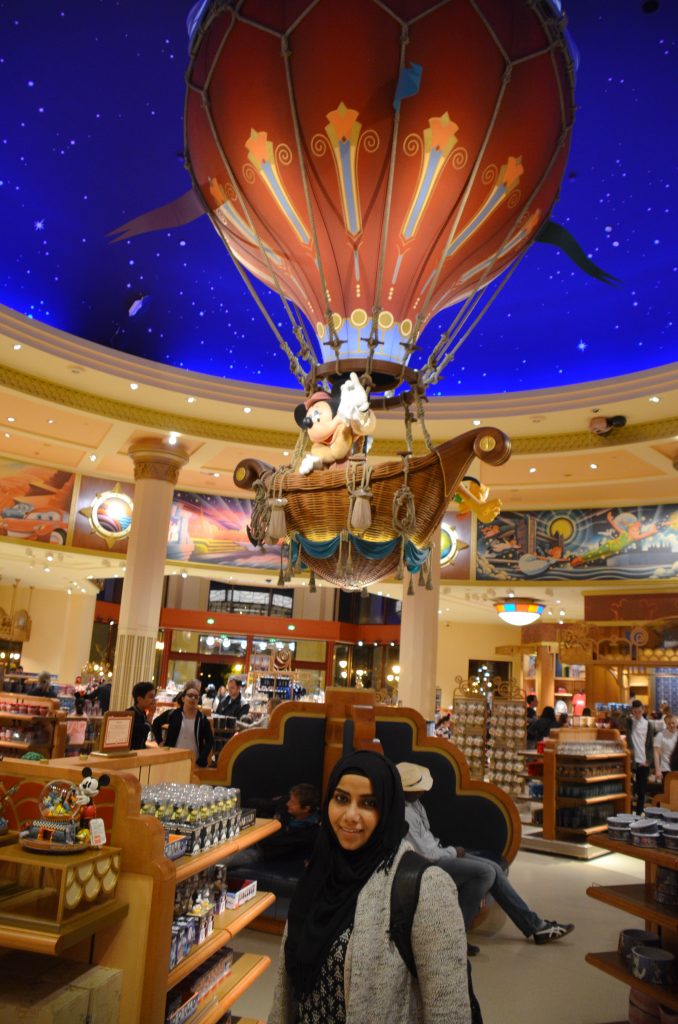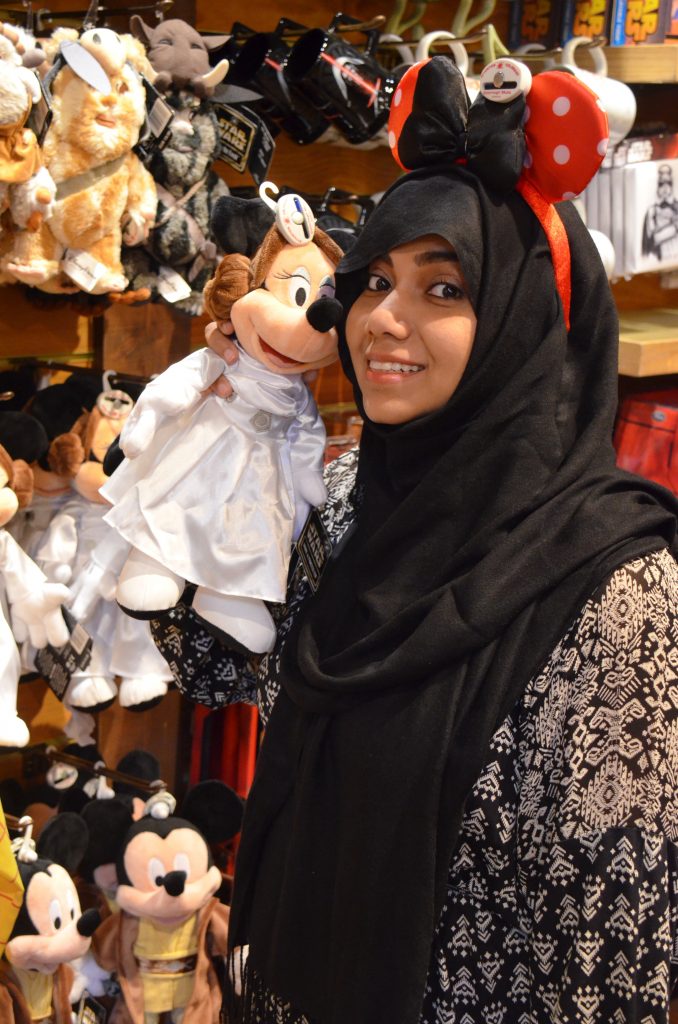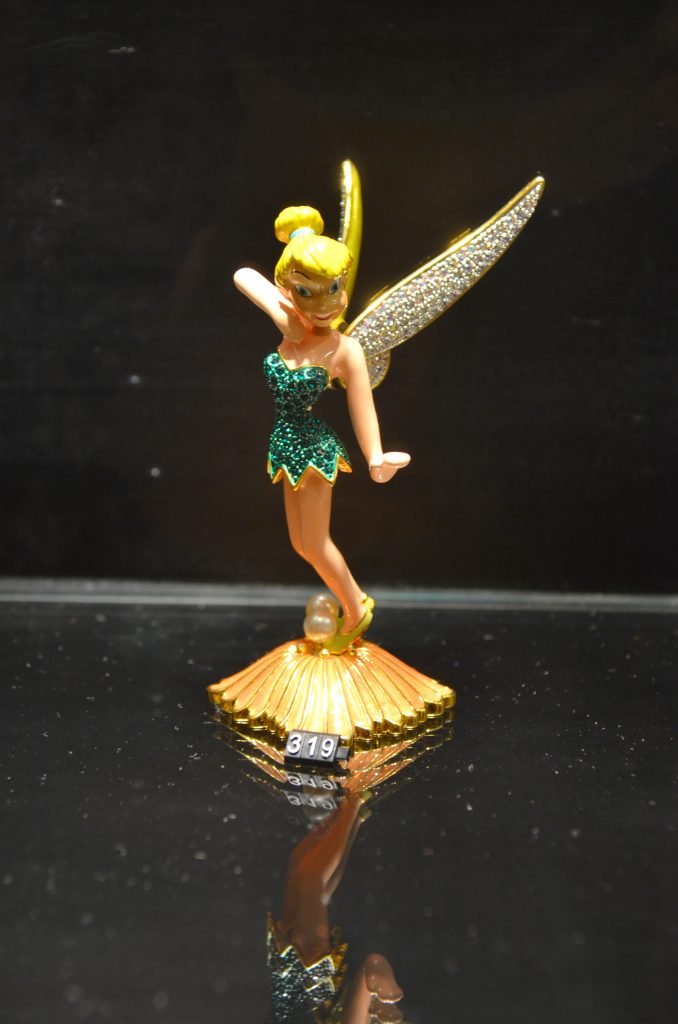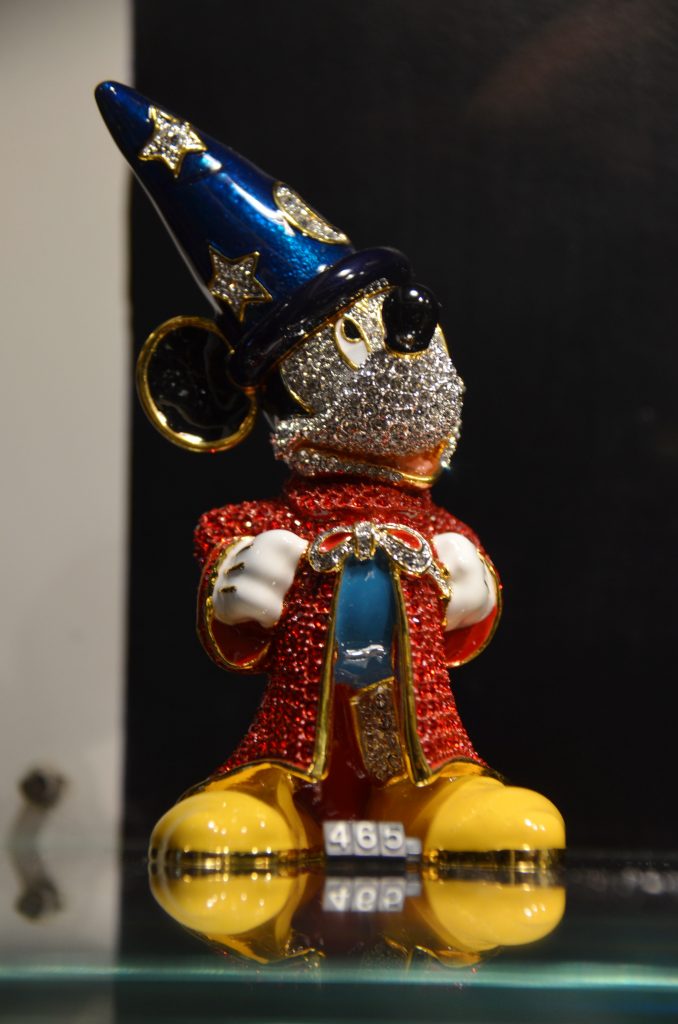 Tips
Go early, make use of your magic hours if possible
Take your parade and Disney dreams spot early. For the 5:30PM main parade, 4:50PM is a good time to get a spot in the red arc area as shown in the photo above. A bit earlier if you want the blue spot. I recommend this spot because if you take photos from this spot you will not only get the parade but also get the castle in the background. For Disney dreams, 10:20PM is a good time to find a spot.
Try to get as close as possible to the rope in front of the sleeping beauty castle for Disney dreams show. Although the area around "central plaza" can get busy already at this time, people sit quite sparsely and it is possible to make your way closer to the rope though the gaps.
Make use of your fast track tickets and get them early.
During the Studio Tram Tour, sit on the left hand side of the tram next to the window.
Use the "Disneyland Paris App" to navigate and find queue times quickly and make the most of the day.
Go for the big ride very early during the day or as late as possible closer to the closing time.
Choose and reserve your restaurants weeks before the trip. Choose a reservation time that will give you enough time to get to/from the parks to your restaurant without missing the parades and shows.
Final Thoughts
We absolutely loveeeeeeeeeeeed Disneyland Paris. I will admit that it was significantly better than I expected (which happens rarely) and largely because of the excellent staff. The staff at Disneyland Paris is attentive, excellent, helpful and superb! I sincerely pray that I can afford to come back here for a week in near future.
We will be posting a series of posts about Disneyland so make sure you subscribe and follow us on all channels. We have tried to be as comprehensive as possible but if we have missed anything, do let us know and I will try to cover it.
Acknowledgements
This trip was possible because of the guys behind the hilarious spy movie "Spy". Special thank to their PR team at Zero Degrees West, specifically Naomi who was kind enough to let us customize the trip and include Disneyland. Also I got a lot of the information and tips mentioned here while reading the TripAdvisor forum.