Keukenhof has been one of my most desired places to visit for some time. But since it's only open for 3 months (March 23 – May 21) during the entire year, it has been quite difficult to clear schedule to visit this place. But this year, I have finally managed to make an impromptu visit to this tulip heaven. For those who are not aware of this place, Keukenhof is a garden in Netherlands spanning 32 hectares containing  more than 7 million tulip bulbs of 800 varieties. If you have seen beautiful photos of tulips in Netherlands, it is most likely of this garden.
However, this was a different experience for us as this was our first road trip to Europe. Keukenhof is 320 miles (514km) away from our house. I was not very comfortable driving for about 6 hours partly on the left hand side (UK) and then partly on the right hand side (Europe) in one shot. I also wanted to waste as little time as possible crossing the English channel. So I devised a route with multiple stops that will give me the opportunity to explore new places in the route while giving me a break from driving. You can read more about the route and how I used Eurotunnel Le Shuttle to cross the English channel in my next post.
We went to Keukenhof on a Saturday. I specially selected the day to coincide with the Flower Parade which happens only once a year. However because of the extra traffic and spectators on the day and the lack of wow factor of the parade, I don't recommend that you visit Keukenhof on this day. Keukenhof is a huge garden so you should spend the entire day there. Try to get there as early as possible as it can get really really busy 10AM onward. The best time for photos is during closing time when the park gets nearly empty. The downside is that daylight is less too at this time.
Keuenhof has something for everyone. There is a large play area for children next to the food court near the middle. Just to the south of this area is a small maze which the kids should enjoy as well.
My tips for Keukenhof:
Check the weather before travelling there. Obviously it is best to go on a bright sunny day. Avoid days with a high chance of rain
Go as early as possible
Take food/packed lunch with you as the queues for food inside will be long
Take a tripod and take multiple photos of the same location. If you are familiar with photoshop, you can use these to create a composite with less crowd
Use the map and explore every part of the garden
Keep some cash with you
Check the blog "best time to visit Keukenhof"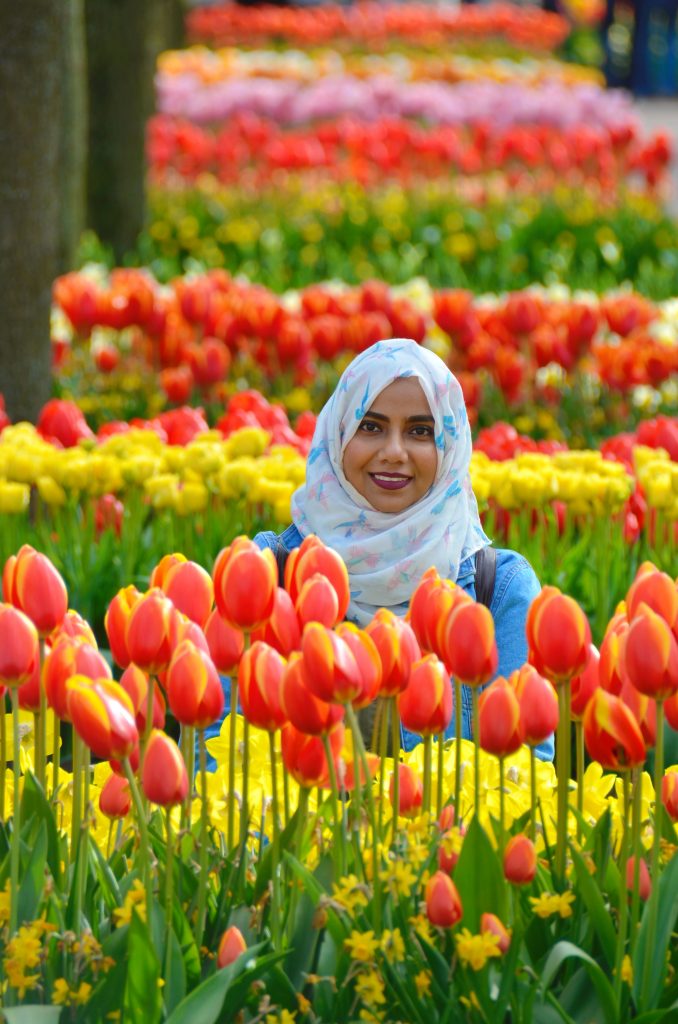 Entry to Keukenhof is €16 which is valid for any day and parking is €6.