2015 has been a good year for us. We have traveled a lot. In the last three months alone we have been to seven countries in Europe. But we dream big and we want to travel even more in 2016.
It has been always been my dream to take a road trip across the entire Europe or at least 26 of the Shenzhen member countries. In reality it may not be possible with some of the countries like Malta and Iceland being islands. Of course I could just fly to those countries. But a road trip is a road trip and you need to drive and enjoy the road and all that it brings. So I dream  of a perfect vacation, a Euro road trip driving to the major countries in Europe.
So my trip with start in London and we will drive to Dover, UK and take a ferry to Calais, France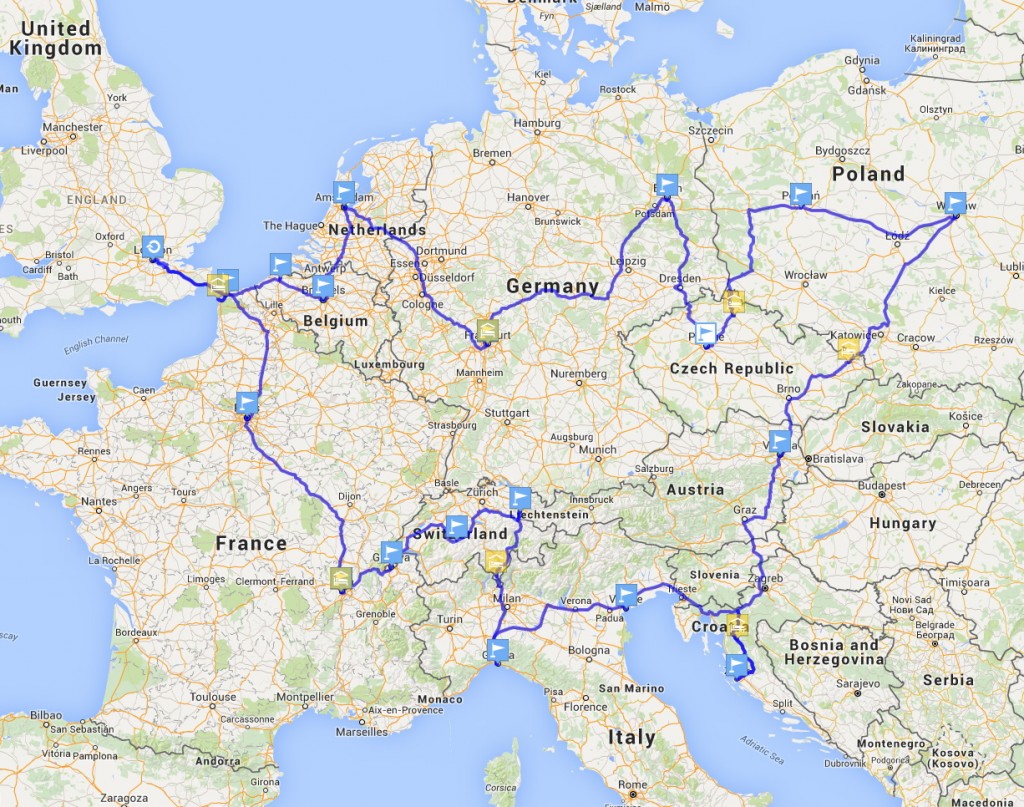 France
First stop is Calais with a visit to the Town hall and the beach. There is a beautiful garden in front of the Town Hall with Rodin's sculpture which is not to be missed. I will then drive to Paris which requires no introduction. I have been to Paris many time before but will visit again and again. Just the sight of Eiffel tower is enough to visit this city.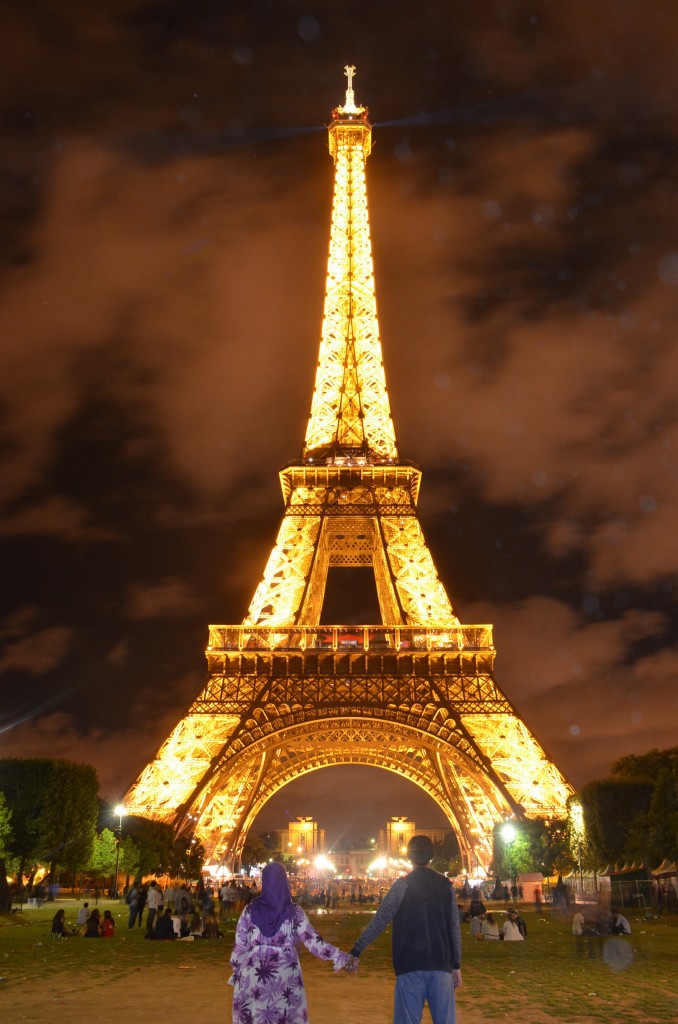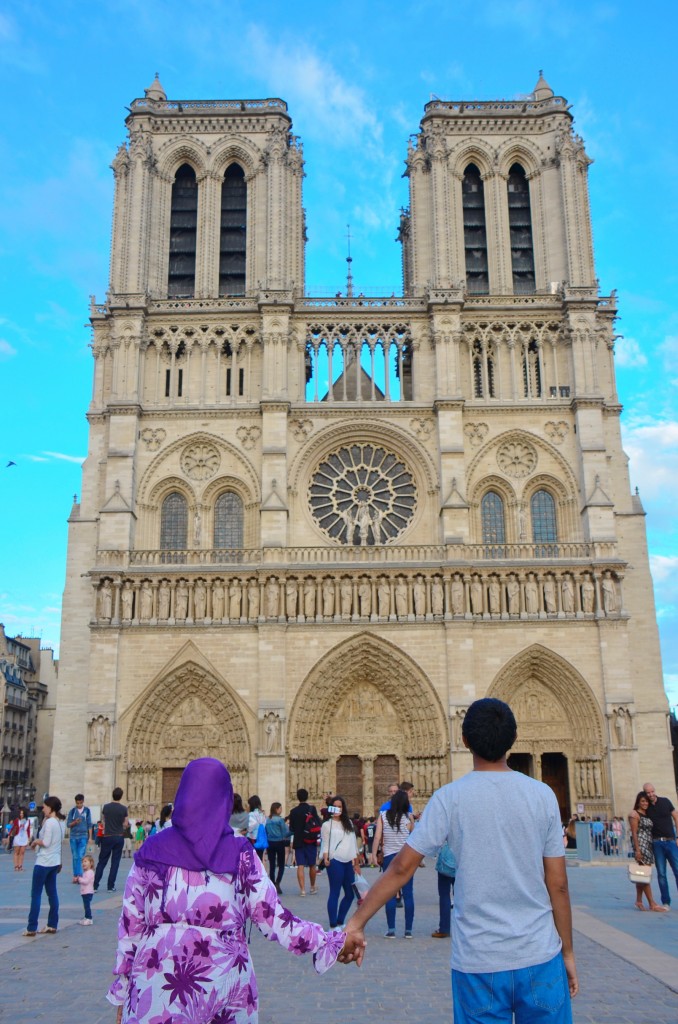 Of course there are other major cities that should not be missed in France like Lyon and Marseille. The French country side is magnificent and just perfect for a road trip.
Switzerland
In all my travels, I have never been to any country as beautiful as Switzerland. The country is practically endowed with all the natural beauties possible in this world. I was there for only three days last time but I could spend a life time here. Also you can never get tired of Swiss chocolate.
Liechtenstein
The tiny state of Liechtenstein has always fascinated me. Tiny as it is, it is also one of the richest and most picturesque countries. The Malbun ski region is particularly beautiful whether it's summer or winter.
Italy
Next stop is Pisa on the way to Venice. Ah Venice, the city that floats! How many times I have dreamed floating in a gondola on Grand canal holding my wife's hand and then enjoy the finest Italian cuisine by the water.
Croatia
After exploring Venice I will head off to Krka national park in Croatia. I love waterfalls and this national park is simply amazing. I have been dreaming of going there for like ages! The water is bound to make Arshan go totally nuts!
Austria
The artistic city of Vienna will be my next stop. Whether it's all the architectural marvels and palaces in the city or the medieval place of worship, you will be spoilt for choices here. My personal favourites are the Kunsthistorisches Museum and the night view around Ringstrasse boulevard including the Vienna State Opera.
https://www.instagram.com/p/-MaLNMPwtU
https://www.instagram.com/p/-UgZsNHa8R/
Poland
The Old Town and Lazienki Park are must visits in Warsaw. There is also the Royal Castle and Warsaw Uprising Museum.
Czech Republic
Whether it's old town, Gothic churches, cathedrals, squares, 14th century bridges or medieval astronomical clock, Prague has many things to offer to those who appreciate grand architecture.
Germany
I could come back to Germany just for cheap good quality food if not anything else. But actually there is so much to see and do. Driving to Amsterdam via Berlin, Frankfurt and Cologne will give me excellent opportunity to explore the central part of Germany.
Netherlands
A land of windmills, canals, tulip fields and cycling routes, Netherlands stands out easily from the rest of Europe. Teea loves flowers so strolling among Keukenhof 's seven-million blooming  bulbs and its swan-filled waterways has always been on my wish lists. I am also very eager to visit Van Gogh Museum being a big fan of his masterpieces.
https://www.instagram.com/p/zIYtDHQR16
Belgium
Finally I will finished my trip visiting Belgium and indulge myself with the amazing Belgian Chocolate. I could eat Belgian Chocolate all day! No, I'm serious. So could Arshan!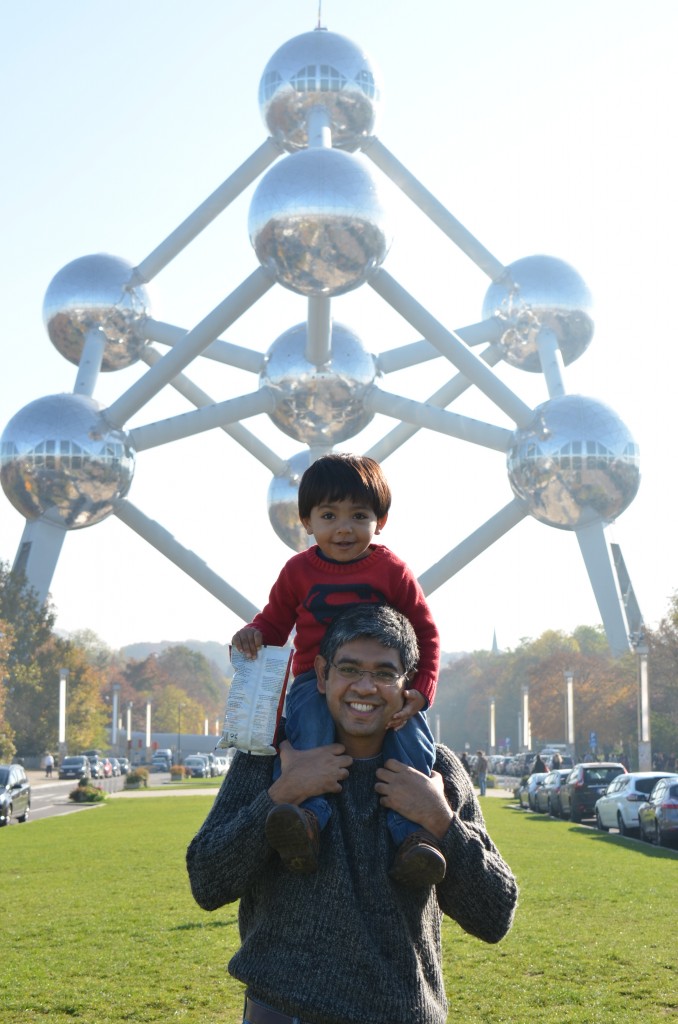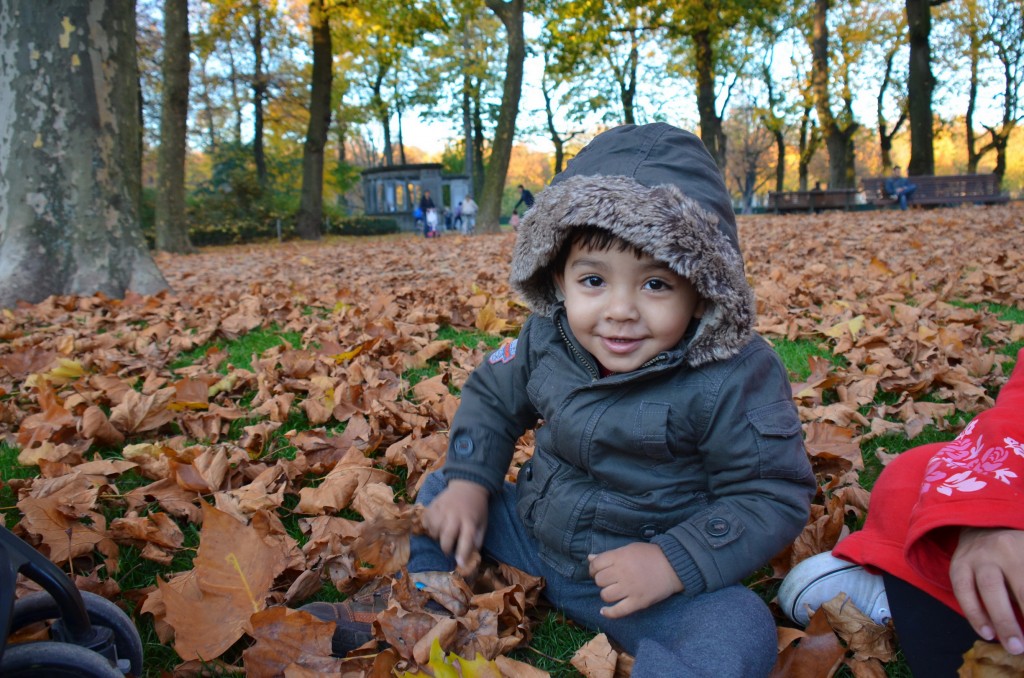 As it is very evident, every country in Europe is unique, different and mesmerizing. There is no place on Earth where the countries are so different yet so similar. That is why a Euro road trip is my dream holiday. This post is part of the Travelex #dreamholiday competition  which is open to anyone who lives in the UK.